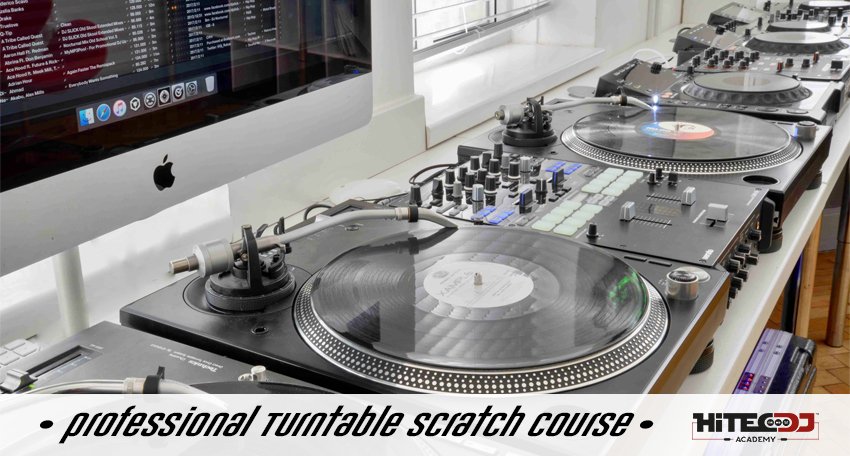 Duration: 3 Months | Category: Scratching
Professional Turntable Scratch Course
HiTec DJ Academy now offers to any age of DJ's wanting to learn turntable scratching to take their DJ'ing to the next level. Our Highly Skilled, Experienced & Celebrity Dj Tutors can help tailor the skill sets required in this industry.
In This Turntable Scratch Course, students focus on the rhythmic and melodic characteristics of scratching records on turntables. They expand their knowledge of scratch DJ culture, scratch patterns, and techniques through analyzing and performing transcribed scratch routines. Students also develop their own routines, enhancing their live performances with unique, turntable-generated sounds.
Course Highlights :
Starting From Scratch To Pro
Introduction
Digital Mixer and different software setups
Hands On Vinyl's
Releasing To Mixing
Scratching (With Different scratch types & freestyles)
Beat juggling
Equipment Setup
Set preparations
Absolutely no qualification required except a passion for music, a dedication to learn and the ambition to master the equipment, the process, the music and the techniques. Age - No Bar, Gender- No Bar. The course is ideal for those who do not have any background in CD Mixing as it gives a fairly intimate understanding and practice of the art.