Duration: 6 Months | Category: Music Production
Diploma in Music Production
Get those big song ideas out of your head & into Studio One! In this course from Music Producer/DJ Omi will guide you through Presonus Studio One & how to record & produce your first songs. You'll also learn how to build your confidence when navigating this feature-rich audio software so that you too can start producing your own music. You will be guided through the software's capabilities, learn how to set up your gear, record in your ideas & edit, mix & export your song.
Learning the User Interface and its Tools
Setting Up Your Audio Interface and MIDI Devices
Recording to Audio and MIDI Instrument Tracks
Using Melodyne to Pitch and Time Correct Audio
Exploring the Mai Tai Synth
Using Arrange Tracks to map out your song arrangement
Using the Scratchpad feature to sketch out different song arrangement ideas
Exploring the Mix Console and its functions
Learning how to use the Inserts and Sends in your mix
Applying Automation to your tracks to give them more interest
Improving your mix with Bus Processing and Mix Engine effects
Finalizing your song with some mastering and exporting out your mix
Compatible with both Macs and PCs, Studio One is a competitive DAW that allows beginners and pros alike to create and produce awesome audio content.
Step-by step instructions on how to get started with Studio One for song production
Easy to follow on screen examples of how to navigate Studio One
Tips & Tricks from an experience composer and sound designer
Suitable for beginners and pros alike
At the end of this course you will be able to find your way around the Studio One interface, record to audio and MIDI tracks, use the features like the Scratchpad and Audio Comping to expand on ideas, and understand how to use the Mix Console and its included Inserts and Sends sections - All on your way to producing your first song.
This is targeted at the beginner student who wants to get into audio software to produce their own musical ideas. It's also aimed at advanced users who might be wanting to switch from another DAW and see what Studio One has to offer.
Duration: 6 Months | Category: Music Production
Melodyne
Melodyne lets you work with audio in an entirely new way. One that is musical, nifty, crystal-clear and almost magical. Working with Melodyne is like being able to say to a singer Hold this note a bit longer or to a pianist Give slightly less weight to the third in this chord - hours, weeks, even years after the recording session. The fantastic editing possibilities, the outstanding sound quality and the intuitive and musical operation make Melodyne an incomparable tool without which it would be hard to imagine modern music production.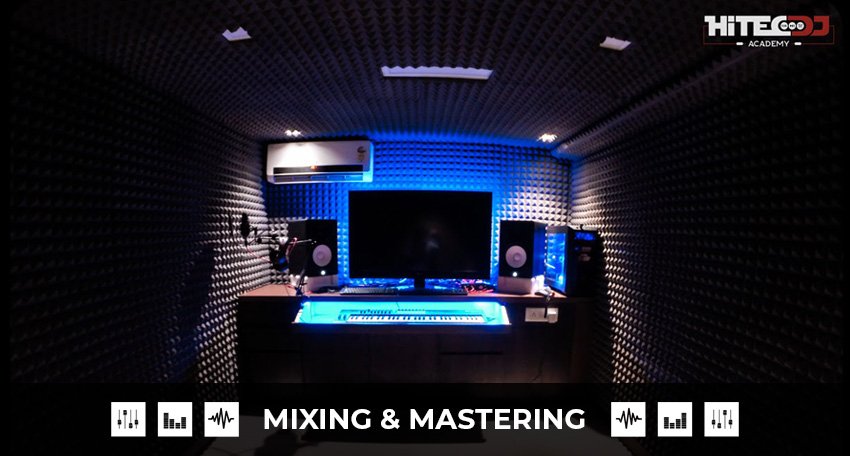 * * NEW LECTURES ADDED * *
Mixing & Mastering Electronic Dance Music
EDM mixing and mastering made simple and easy to understand. Learn how to professionally mix and master your tracks, boost your confidence in your production skills, and get the sound you've always wanted. Rarely does a mixing and mastering course come along that takes you through every step, every plugin, and every thought that goes into producing a professional quality EDM track.
That is exactly what this course does. It is packed with hours of the best, most up-to-date techniques needed to mix and master an electronic dance music track from start to finish. This course uses both native (meaning, included with DAWs) and third-party plugins, but it does not matter which DAW you use or which plugins you have. With the skills and techniques taught in this course, you will transform your rough or unmixed project into a polished master ready for release.
You will understand WHY and HOW things are done with detailed explanations that will not leave you confused or frustrated. Extra care was taken to make sure things are kept simple, easy to understand and focused on your workflow and getting things done.
Project and arrangement setup
Mix buss processing
Send/return channel setup
Vocal tuning and mixing
Automation and creative mixing techniques
Parallel compression and processing
Advanced EQ, compression, reverb, and delay techniques
Professional mastering techniques & much more..



Producers of any genre of electronic dance music (EDM) will find this course unlike any other. The mixing and mastering process is broken down and explained in full detail without being overwhelming - or boring.
Electronic dance music producers
EDM producers
Anyone who wants to learn mixing and mastering
Anyone who wants to learn advanced music production techniques
Mix and master your tracks to commercial standards so your tracks are ready for release
Setup your projects so you stay organized and work quickly
Develop an efficient workflow so you get consistent results
Use EQ, compression, distortion, limiting, parallel processing, reverb, delay and more
Finish more tracks quickly and easily
Use free tools and spend less time worrying about plugins and gear
Master your tracks for commercial loudness and quality
Gain confidence in yourself and production abilities
Any DAW such as Ableton Live, FL Studio, Cubase, Logic Pro etc..
Plugins that you're comfortable with (any plugins will work)
An electronic dance music track to work on
Don't worry if you don't have a finished track to work on because you can download the stems used in this course
A VERY beginner friendly course. Don't worry if you don't have experience