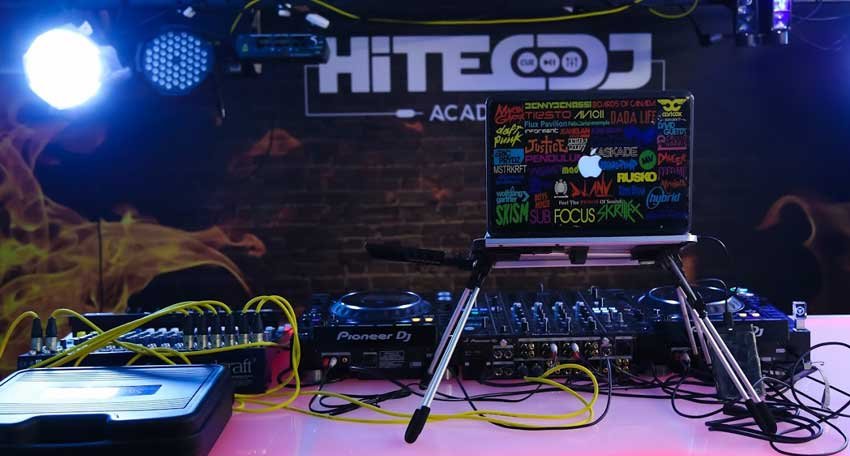 Duration: 3 Months | Teacher: OMMK | Category: Music Production
Diploma in Music Production
Our flagship EMP Electronic Music Production is a profound, focused and innovative Course providing you with the opportunity to establish your roots as a producer, performer and practicing electronic artist.
Fully immerse yourself in the subject area while developing the "Hands On" practical tools, creative techniques, industry knowledge, critical analysis and human attributes Required to pursue a rewarding and successful career in electronic music production and performance. FL Studio (Fruity Loops) is software used in the creation and production of electronic music. It is an editor, a recorder and a sequencer, based on the concept of patterns introduced into a playlist.
FL Studio is used by hip hop and electronic musicians and DJs such as Martin Garrix, Afrojack, Avicii, Zardonic, Metro Boomin, Alan Walker, Southside, Mike Will Made It, Dyro, Madeon, Slushii, and Porter Robinson, among many others. This course allows to use functionally and efficiently the main applications of the software. The student is able to understand the peculiarities of the software FL studio to make the recording and editing of audio and MIDI.
Course HighLights :
Mixing And Mastering
Steams File
Acapella
Auto Tune
Pink Noise Mixing
New York Compression
Patching & Layer In FL Studio
Peak Side Chain
Mixing and Mastering Levels :
| MIXING & MASTRING LEVEL 1 | MIXING & MASTRING LEVEL 2 | MIXING & MASTRING LEVEL 3 |
| --- | --- | --- |
| Eqing | Modify | Harmonic Distortion |
| Compression | Routing | Metering |
| Panning | Gain Staging | Reference |
| Level Balancing | Delay | Mid Side |
| Reverb | Chorus | Mastering |
| --- | Phase | --- |
| --- | Automations | --- |
Requirement / Qualification :
Absolutely no qualification required except a passion for music, a dedication to learn and the ambition to master the equipment, the process, the music and the techniques. Age - No Bar, Gender- No Bar. The course is ideal for those who do not have any background in CD Mixing as it gives a fairly intimate understanding and practice of the art.